Reconstruction of Mezaparks Open-air Stage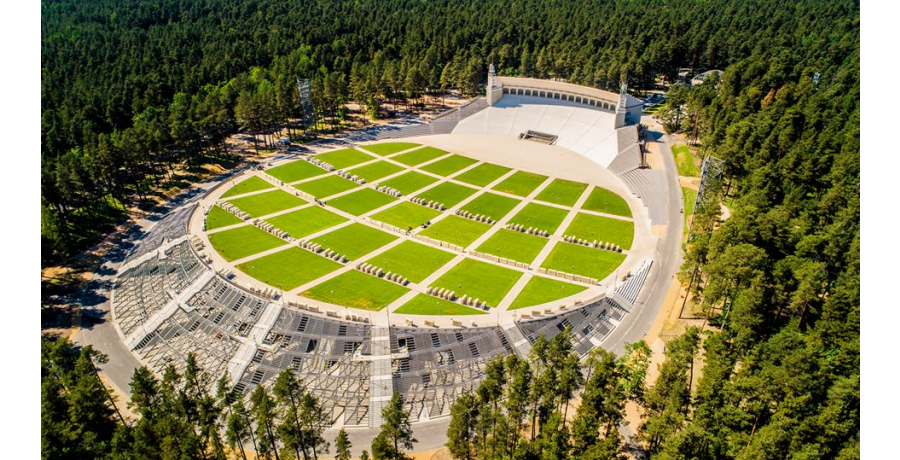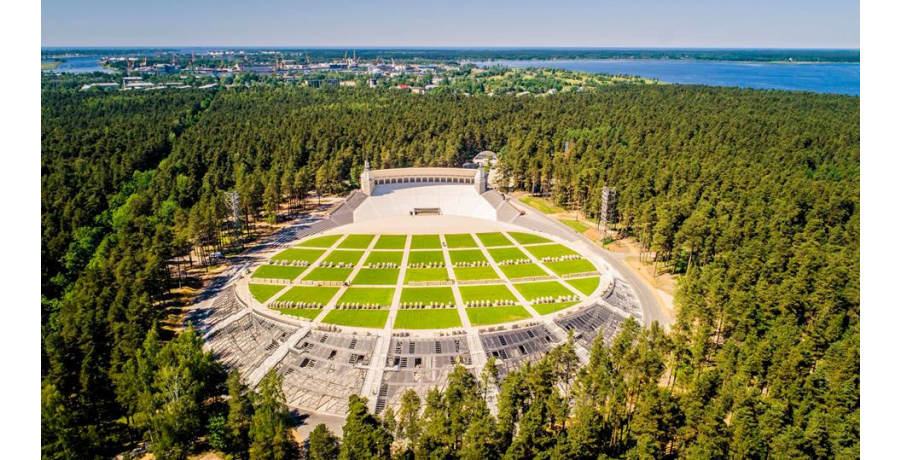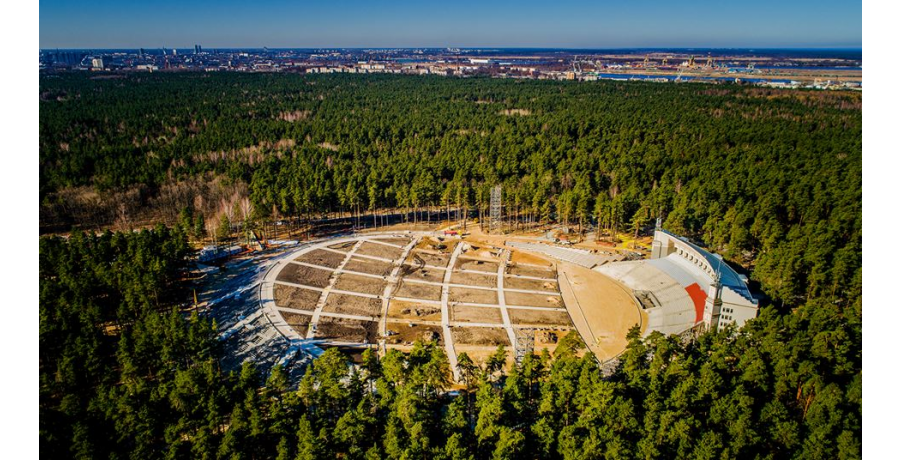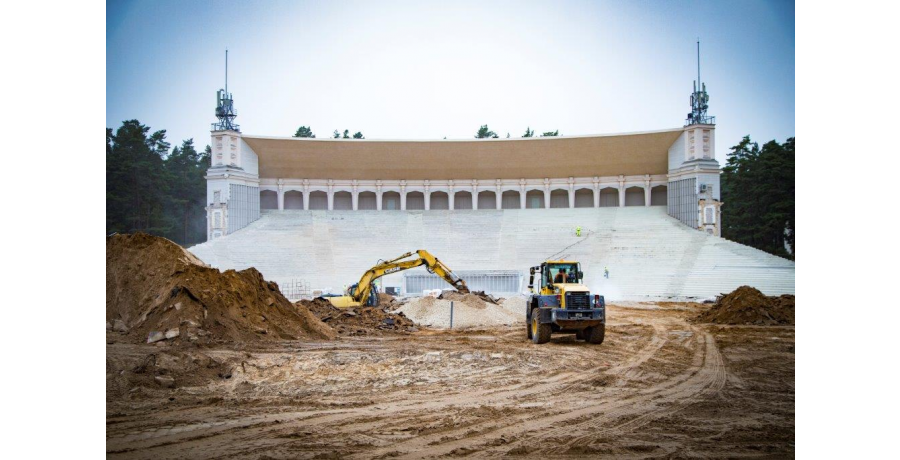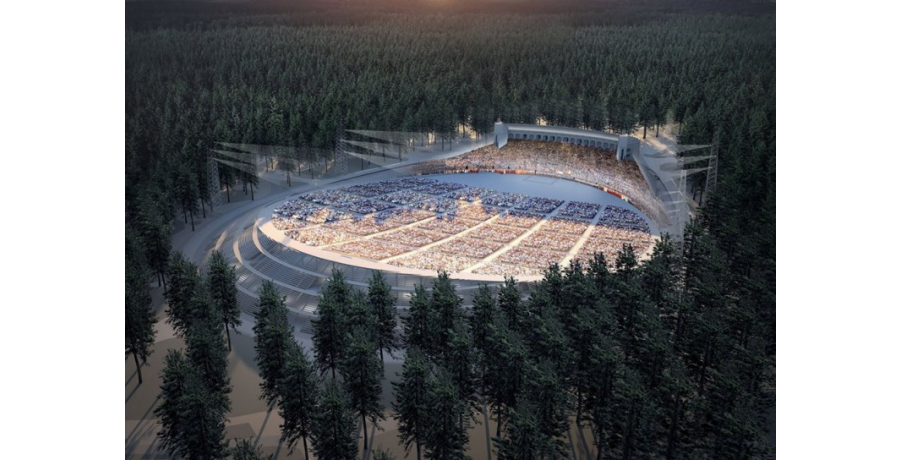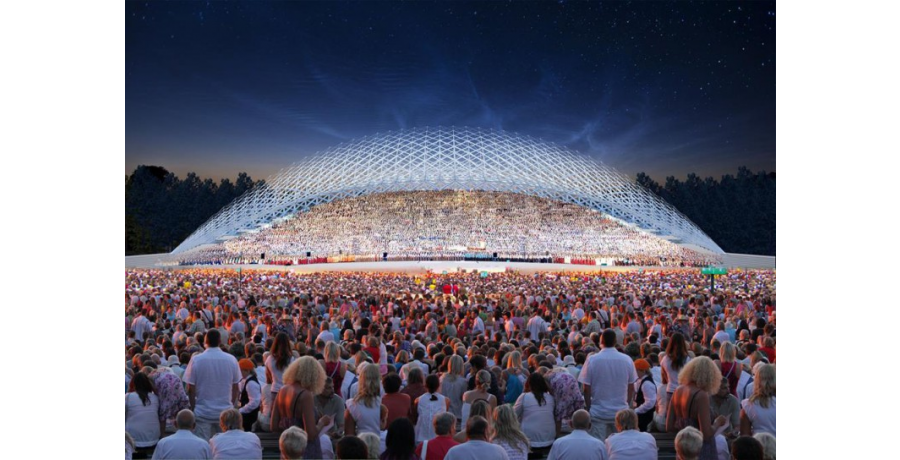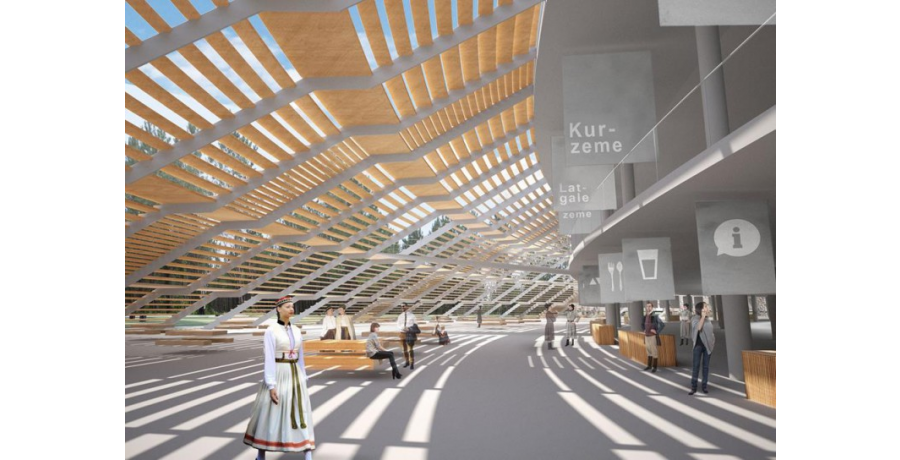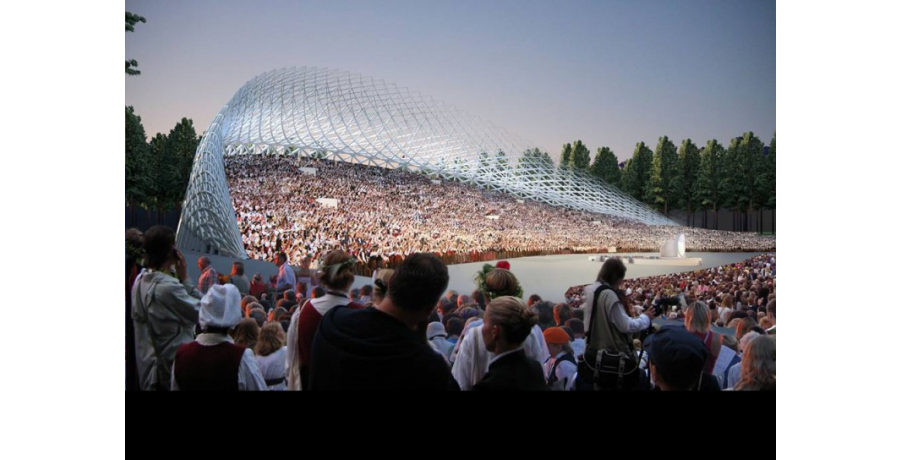 Contractor
"LNK Industries" & "RERE BŪVE"
Year of commissioning
2018
Construction status
Completed
The reconstruction works of Mezaparks Open-air Stage include the adaptation of the spectator area and the open-air stage for the XXVI Nationwide Latvian Song and the XVI Dance Festival in 2018. If the currently existing area of the festival open-air stage comprises 91,997 square metres, it will be increased to 146,430 square metres in 2018, after the reconstruction. If the current capacity of stands is 7,510 choristers, the capacity in 2018 will be 9,802 choristers, installing temporary wooden stands for 2,292 of them. Whereas the new area of the spectator field will comprise 22,197 square metres with seats provided for 30,557 spectators instead of the currently available 23,000 seats.
Simultaneously with the open-air stage construction works, the infrastructure required for ensuring the upcoming festival will be constructed:
power supply
water supply
sewerage and rainwater drainage networks in Ostas Avenue and Atpūtas Avenue, in Jančevska Avenue up to the green theatre
helicopter landing area for emergency situations
new access road from Viestura Avenue to the existing parking lots of buses of participants.
The following facilities will be installed:
new gathering places for participants,
water connection places,
additional places for mobile toilets and travelling trading places along Ostas Avenue and Atpūtas Avenue.
it is also planned to ensure electricity along Ostas Avenue.
It is also planned to install four towers, which will ensure lighting of the open-air stage and will be equipped with radio and television connection shafts. Moreover, it is planned to construct two-level premises under the new spectator field, where toilet facilities will be provided for ensuring the needs of 30,000 spectators as well as areas for various trade venues, so that noises created by these facilities wouldn't interfere the concert acoustics. Also medical stations and information centre will be placed on these premises.
Costs of the first stage reconstruction works of Mezaparks Open-air Stage, including value added tax, constitute 32 million euros. 43% of the financing are intended to use for the spectators field, 22% – for equipment of the spectators field, 25% – for access roads, and 10% – for external engineering networks.
Back to project list