News
Topping out ceremony held for the Grand Outdoor Stage at Mezaparks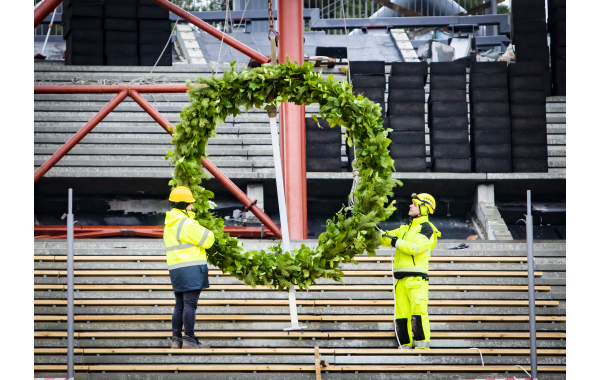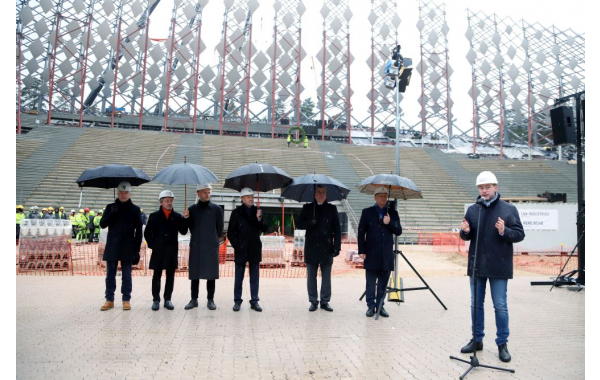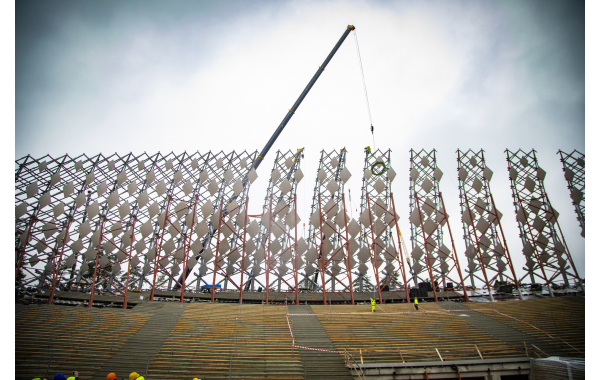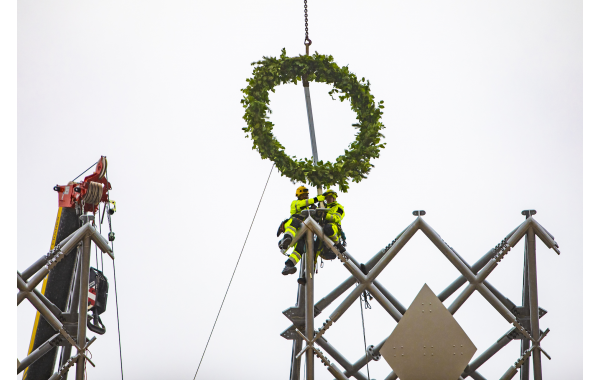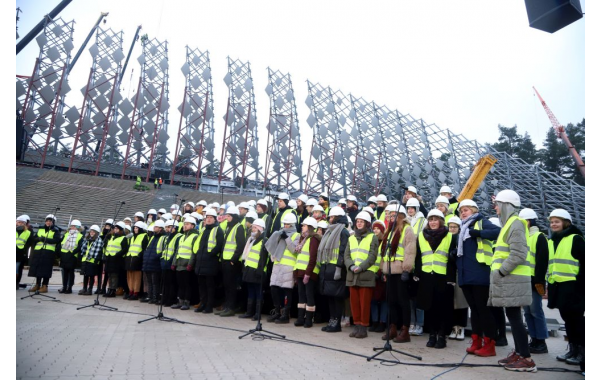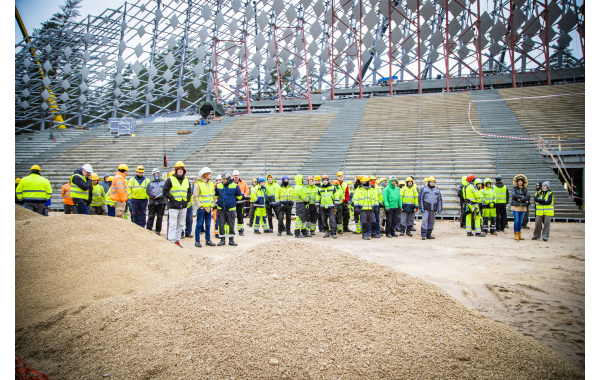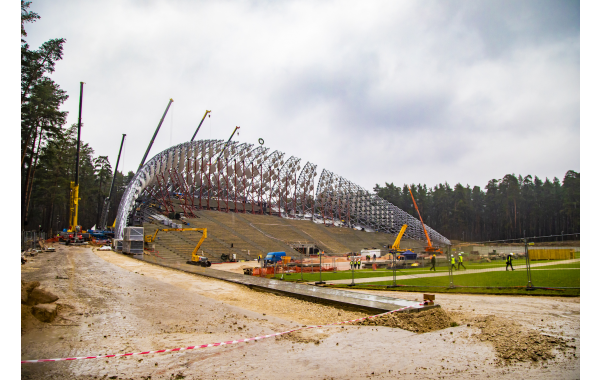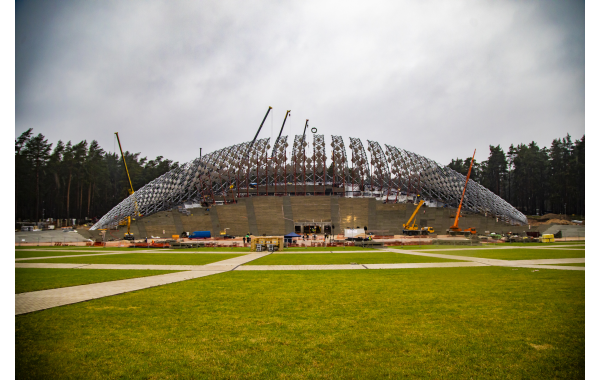 To celebrate the completion of the most extensive stage of construction of the new Grand Outdoor Stage at Mezaparks, there was a topping out ceremony held on 8 January by lifting above the metal dome structures a crown of leaves.
"A lot has been done. A year ago, we laid the foundation stone on the construction site and started the concreting works, but today we have completed the main structural assembling and construction works. This was possible thanks to the intensive work of all the parties involved. The same teamwork will be put to use in order to reach our goal of putting the stage into operation later this year on 18 June," promised project director Valdis Koks from General Partnership LNK, RERE.
By January of this year, the largest and most extensive part of the construction works were completed. The metal structures of the stage dome are currently being assembled. All the acoustic panels are manufactured and delivered. The road construction and improvement works are now being pursued.