News
"RERE Meistari" starts the restoration of the facade and windows of Exhibition Hall "Arsenāls"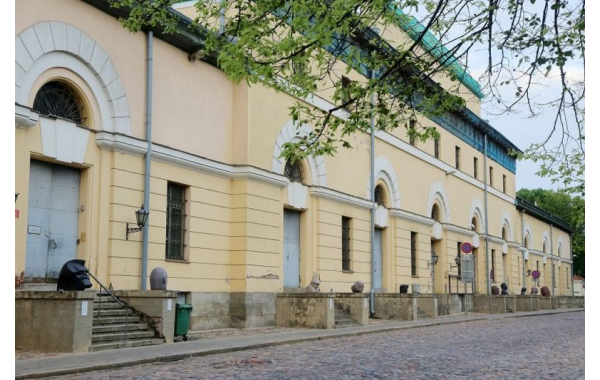 The new year marked the beginning of the facade and window restoration works as well as roof cornice repairs at Exhibition Hall "Arsenāls" of the Latvian National Museum of Art at 1 Torna Street, Old Riga, carried out by State-owned JSC "State Real Estate" (SRE) and the partnership "RERE Meistari 1".
Over the course of the first stage of the reconstruction works, the craftsmen will restore and preserve an architectural monument of national significance which is important for the cultural environment of the City of Riga and Latvia as a whole, preserving a true masterpiece of classicism architecture. It is expected to restore the building's facade, repair the roof cornice, hydro-insulate the foundation as well as restore windows and basement hatches. As per the plans, the restoration works are to commence right after the turn of the year so that the restored facade of the building would delight people as soon as by the springtime of 2021. At the same time, the designs are drawn for the second stage of the construction thereby enabling the exhibition hall to be turned into a contemporary space for exhibiting art.
As a result of the procurement procedure for the first stage construction of the works of the "Arsenāls" building, an agreement was signed with the partnership "RERE MEISTARI 1". The amount of the agreement – 1.62 million euros (excluding VAT). The partnership "AD SPATIUM" develops certification card documents and carries out the author's supervision. Overall, 1.9 million euros are currently available for the project (84% - State grant; 14% - funding attracted back in 2014 by the Ministry of Culture), covering the research stage, designing, author's supervision, development of construction design and the planned construction works.