News
Reconstruction of Jelgava State gymnasium comes to an end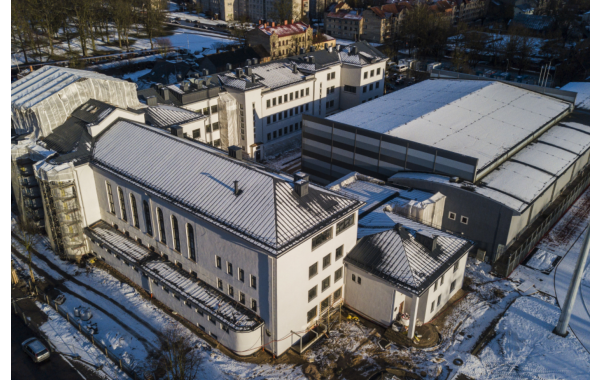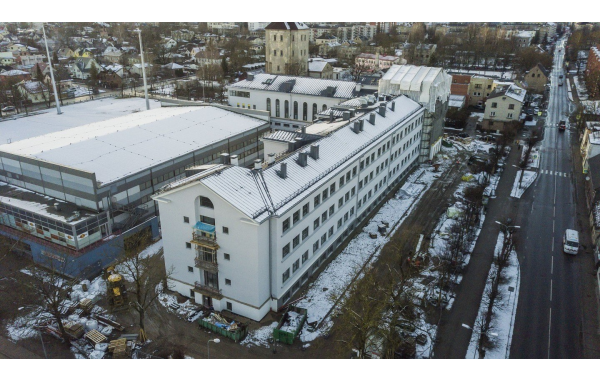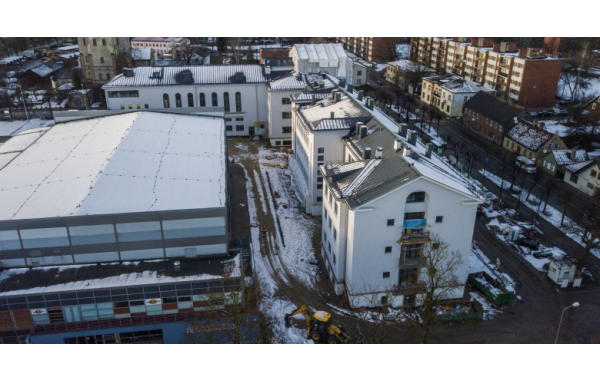 The reconstruction of Jelgava State gymnasium comes to an end – about 80 per cent of the work is already completed: the facade has been restored, heating line has been rebuilt, drainage has been built, all the windows have been replaced and a new roof has been installed.
According to the project, the large-scale object must be handed over by the end of July, so that students can return there on 1 September.
We are scrupulously following the progress of the construction work – the project is very complicated in terms of the technical solutions and restoration work.
The school building was built in the 1930s, so it is important to preserve as many historical elements as possible. After the war, it was restored with the materials and capabilities available at that time, so there are various different defects in the construction process that need to be prevented.
Last summer, builders found that the building between the classrooms was not reinforced with concrete, but rather with wood floors. In order to replace them, a change in the building design was necessary, so the deadline for the completion of all the work was extended by five months.
Additional resources were also required by the municipality's decision to renovate several historical elements, such as the chandeliers of the hall, fir-tree floors in the former sports hall, cast iron radiators, stairs and floor tiles produced in the 1930s and the stained glass windows.
Even now, in starting the intensive work on the premises, a variety of problems have occurred that require solutions.
The cost of the planned additional work is EUR 1,144,731.85 that has to be covered by the municipality and must be decided on today by the deputies of the Jelgava City Council. It should be noted that it is not necessary to extend the total term of work for the performance of these works.
The rebuilding of the school is carried out by the government's implementation of the project that is co-financed by the European Regional Development Fund (ERDF) "Improvement of the Learning Environment in Jelgava State Gymnasium and Jelgava Secondary School of Technology". The total cost of the project is EUR 12,148,780.59 including eligible costs of EUR 9,432,598.08, of which EUR 6,315,161 is ERDF funding, and EUR 3,117,437.08 is financed by the Municipality of Jelgava and the State budget grant. Ineligible costs in the amount of EUR 2,716,182.51 is funded by the Municipality of Jelgava.
"The colouring of the gymnasium has been different and, therefore, during the design process, a colour matching with the environment was chosen. In addition, the grey tone suits the restrained elegance of the architecture in the 1930s for the gymnasium," says Kaspars Cērps, architect of the Arh Studio.